Rich Rowland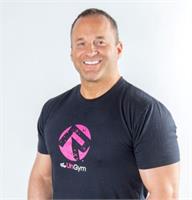 With over 12 years of experience, a degree in exercise physiology from the American College of Sports Medicine (ACSM) and training with world-renowned coach Martin Rooney, Rich has quickly risen to the ranks of Boston's top trainers.
He's held posts at as a United States Army infantry team leader, and worked tirelessly with former major league baseball player Brandon Inge (Detroit Tigers) before being called upon by Town Sports International to revamp multiple Boston Sports Clubs. After 7 years working for himself and Boston Sports Clubs, Rich joined the RayFit team as the new Director of Fitness in February of 2015.
Everyone from athletes to celebrities to high-level companies, and anyone else craving the motivation to jumpstart their regime have sought him out. With his education, experience, and dedication, Rich is an integral part of the BBBR dynamic.
Rich Rowland instructs the following: